Doctors & Staff
Meet the experienced and friendly doctor and staff who make Coos Bay Vision Center the leading provider of vision care products and services in Coos Bay.
---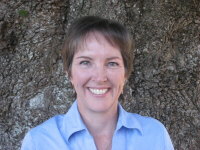 Dr. Patricia Gates
Patricia Breitkreutz Gates grew up in Myrtle Point, the eldest of four children. Her father's natural love of all aspects of science was ingrained at an early age; his career as a science and biology teacher meant that they were often at the beach at low tides exploring the tide pools for interesting finds. Her parents also instilled a love of reading, music, and…baseball.
During Dr. Gates' junior year in high school, her family hosted an AFS exchange student. A devout Muslim girl from Indonesia, which was awash with civil unrest at that time. The year following graduation, she went to Austria for a year as an AFS exchange student herself. Her Catholic, german-speaking host family, who lived about 5 km from Yugoslavia, raised hogs and maize. That year gave her a deep-seated appreciation for American life as well as an incurable interest and enjoyment of other countries and cultures.
Dr. Gates attended Linfield College, then went on to Pacific University, College of Optometry. She was awarded Student of the Year in 1988 by her fellow optometry students. In 1991 she was awarded Young OD of the Year for her efforts with Vision USA, a program which offers free eye care to qualifying low-income workers and their families in Oregon.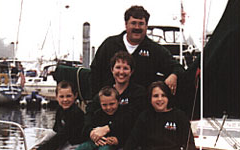 Dr. Gates and her husband, Gordon, have 3 children; Rebecca, Tristan, and Logan. They enjoy sailing, belong to the Coos Bay Yacht Club and have explored the San Juan Islands in their 26 ft. San Juan sailboat. The times when friends accompanied them were especially fun!
The Gates' belong to Gloria Dei Lutheran Church in Coos Bay.
Dr. Gates served on the Board of Directors for the Oregon Optometric Physicians' Association as Clinical Care Director and looks forward to serving in the future in other capacities.
---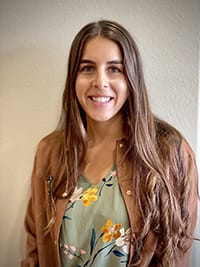 Dr. Ashley Calvert
Dr. Ashley Calvert graduated from Pacific University with her Bachelors of Vision Science in 2016, followed by her Doctorate of Optometry in 2019. After graduating, she practiced on the northern Oregon coast near her hometown for 3 years. She has relocated to the Coos County area with her husband who is a member of the Coast Guard.
Dr. Ashley has a passion for fitting contact lenses, as well as treating ocular disease and injuries. As an adjunct clinical professor for Pacific University, she also enjoys teaching clinical skills to optometry interns. She is currently working out of the Bandon and Coquille offices, as well as at Coos Bay Vision Center.
Outside of the clinic, Ashley enjoys gardening and going on adventures to the beach with her husband and her dog Ruby.
---